Project "BALTIC BIRD"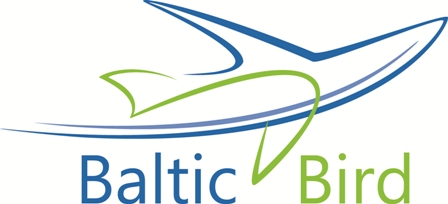 BALTIC BIRD- Improved accessibility of the Baltic Sea Region by air transport is an EU project co-financed by the Baltic Sea Region Programme 2007–2013. The project has 21 partners from the Baltic Sea Region area. The project kicked off in March 2012 in Potsdam and it will last until December 2014.
The transnational partnership of BALTIC BIRD aims to improve airside accessibility of peripheral Baltic Sea Regions, leading to an increase in economic and social integration and cohesion, as well as to strengthen regional development in terms of economic growth and ecological sustainability.
Total funding for the Liepaja Airport is 200 000,00EUR.
Project BALTIC BIRD is part-financed by the European Union (European Regional Development Fund and European Neighbourhood and Partnership Instrument).
Detailed information about BALTIC BIRD Project please see here: http://www.baltic-bird.eu or
Brochure_Baltic_Bird_web.pdf

Project "Liepaja international airport reconstruction"

European Union Cohesion Fund project "Liepāja International Airport reconstruction" intended to promote the Liepaja International Airport infrastructure development to ensure sustainable air traffic and create the conditions for starting a scheduled domestic and international passenger flights.
The project will be carried out in such investment activity:
runway reconstruction 2002m x 40m (existing dimensions);
taxiway reconstruction & widening to 18m;
reconstruction of apron and aircraft stands;
reconstruction of aerodrome lighting system;
reconstruction of aerodrome drainage system;
According to the vision of the city - Liepaja city as an international logistics center must be easy to reach at any time which together with a number of other modes also provides air traffic