Public transport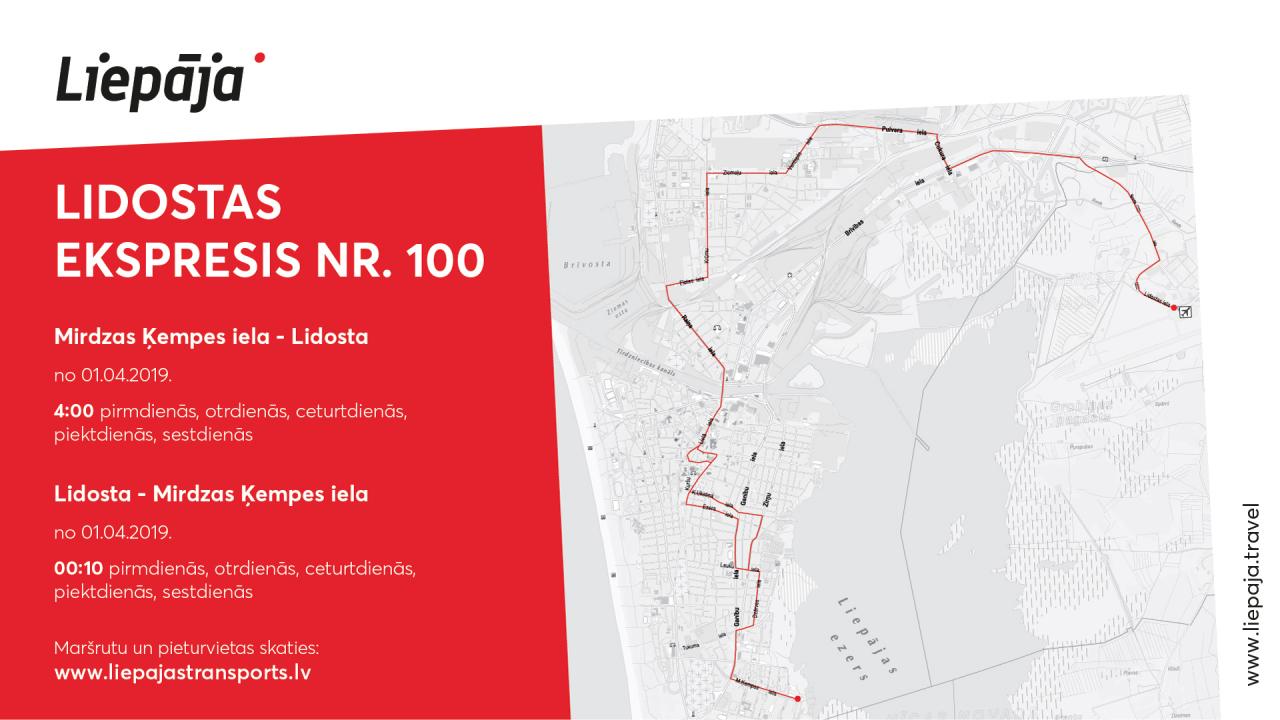 An airport shuttle to city centre is provided by the bus №100, departing from M. Kempes iela to Airport and back.
For passenger comfort, bus departure and arrival times are coordinated with airport flights. On the days of AirBaltic flights, a bus from M. Kempes iela to Lidosta leaves at 04:00 (AM), but when arriving from Riga, it is possible to get to the city from the Airport to M. Kempes iela at 00:20 (AM). This bus is particularly suited to the arrival of the evening flight.
Ticket price is EUR 0.80. If bought from the driver, ticket can only be paid in cash.
ATTENTION!
Tickets can be bought also in Liepaja Airport and paid in cash or with card!