PRM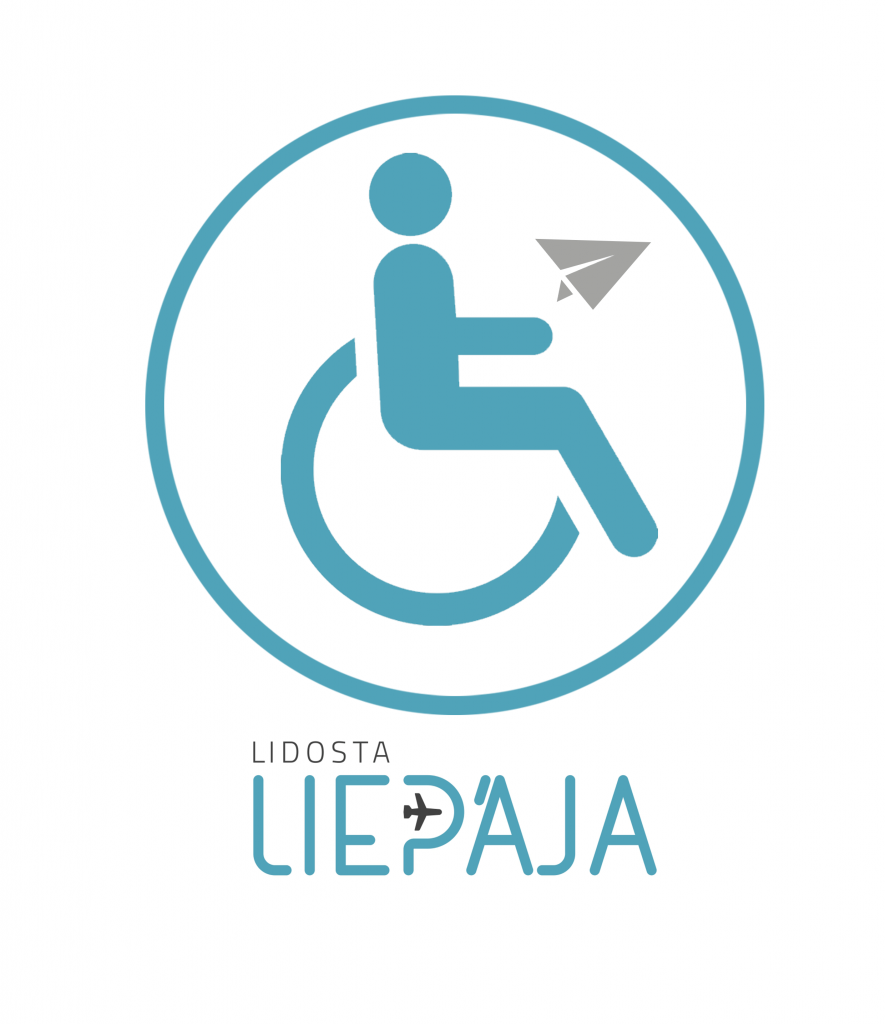 ASSISTANCE TO PASSENGERS WITH REDUCED MOBILITY AT LIEPAJA INTERNATIONAL AIRPORT
PRM (Person with Reduced Mobility) – means any person with reduced mobility, travelling by air, due to physical (permanent or temporary) or mental difficulties, and whose condition requires additional assistance when traveling at the airport and en route to the seat on aircraft
If you are a PRM passenger, you have the same opportunities to enjoy air travel as everyone else.
How can we help you?
Our specialized team is ready to meet you at the airport bus stop, in one of the airport parking lots or at the Terminal, to accompany and help you with your own or the equipment provides by the airport and to help you move around Liepaja Airport, with your luggage, up until you get to your seat on the aircraft.
How to apply for the service?
The PRM service should be requested via airline or travel agency at least 48 hours before departure. The airline will inform the airport about the request and the airport then will be able to provide a quality service. This service must also be requested at least 48hours in advance if you are traveling with an electrically powered mobility aid (electric wheelchair) or assistance dog. If the service is not requested in advance, we will still arrange assistance, but the wait for you will be longer.
How to get to the airport and call an assistant?
Passengers can get to the airport by the bus No 100 ( http://www.liepajastransports.lv/lv/kustibas-saraksti ), by taxi or by private car. Free long-term parking is available at the airport. Our specialists can be called by the telephone number (+371 20299577), which is also indicated at the meeting point at the bus stop or in the specially designated parking space for handicapped at the terminal, as well as by arriving at the Passenger Service Agent desk.
Please arrive at the airport at least 1 hour before departure time!
How to pass Security Check?
All passengers, including PRM passengers, must be checked by Security control at Liepaja Airport. All mobility aids, including wheelchairs, are tested thoroughly. Tests can be performed either manually or with different devices. To facilitate Security Control, inform the Security Specialist if you have any special needs. Passengers have rights to request a discreet check in a separate room. If you need specific medical equipment while flying, inform the airline beforehand.
How to contact us?
For more information about the PRM service at Liepaja Airport, please call +37120299577 or please write an e-mail: info@liepaja-airport.lv
If you have used our service, we will appreciate, if you provide feedback by e-mail info@liepaja-airport.lv
Note!
For passengers, who have not requested the service beforehand, the airport will do their utmost to provide quality assistance, however, passengers who have requested the service in advance will be given priority.